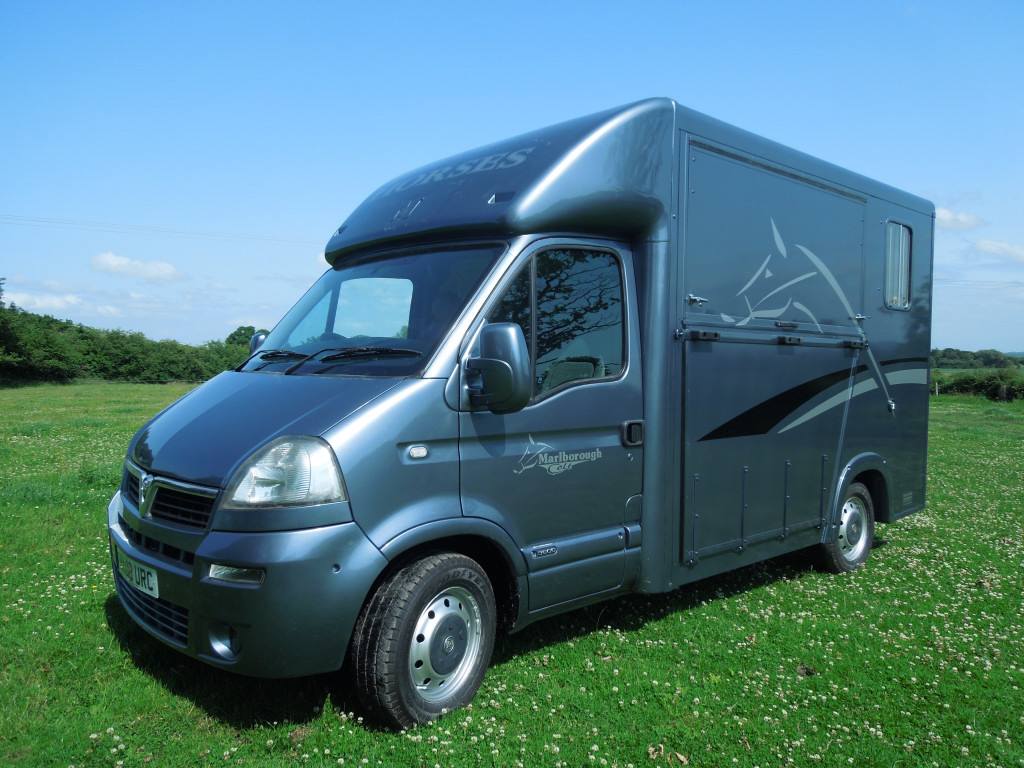 Find horse boxes for sale in Somerset if you need to transport your horses to an upcoming show or to another farm.
A horse box must meet certain requirements to ensure the safe and comfortable transport of your horses. Transporting large animals requires a sturdy and secure vehicle in which to carry them. We're pleased to say that our horse boxes are known for their longevity and quality. Not only do we have a range of newly manufactured horse boxes, but we also provide a range of previously owned horse boxes for sale that are much sought after. You can choose from a large selection of different types of horse boxes to meet your specific needs. From the Marlborough Sport to the Marlborough Hunter, each has its own unique specifications, but all are made to our exacting standards.
It is best to purchase a horsebox from a professional. In Somerset, horse boxes for sale are available from Marlborough Horseboxes. Since 1975, we have built and provided top of the range, superior horseboxes to our clients, and have earned an enviable reputation for building long lasting, quality horse boxes. We proudly export our horse boxes to South Africa, New Zealand and most European countries. Whether you purchase a new or previously owned Marlborough horse box, you can rely on the expertise in the manufacture of a quality product.
Horse boxes for sale in Somerset are painted with metallic paint, in a colour of your choice, and these are chosen from the current range of colours offered by Range Rover. 'Horses' is sign written on both the front and rear of the horse box. Should you require a different colour, or perhaps additional wording, this can be arranged. To find out more about our fantastic variety of horse boxes for sale, ccontact Marlborough Horseboxes. The body of our horse boxes has a 12 month warranty. All of our horse boxes have a new 12 months MOT. We can also arrange for delivery, and will provide the cost quote beforehand.